New York City based writer and editor Maud Kersnowski Sachs has covered arts and culture as the editor-in-chief of The Sundance Film Festival Daily Insider and The Indep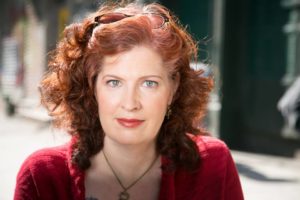 endent Film and Video Monthly. In addition, she has served as the editorial director for The Tribeca Film Festival and west coast editor for indieWIRE.com. Her writing has appeared in a number of publications including Metropolis Magazine, IFC Rant, and Fashion Wire Daily.
Maud also has a background in costume design for both film and theater, working with actors such as John Travolta, Philip Seymour Hoffman, Bridget Fonda, among others.
She lives on the Upper Westside of Manhattan with her daughter, husband, cat, dog, and a rotating assortment of fish.
Save